THE CORNERSTONE EXPERIENCE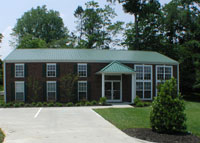 Here at The Cornerstone Design / Build Group, our passion is to see our client's ideas become reality.
Our goal is to form long-term relationships with each of our clients, by implementing the best design and construction solutions for your new home or office, and, additions, renovation or remodeling projects for your current home or office.

Whatever your taste, rustic mountain home or stylish luxury home, we can make it happen!
Our Office Location:
4 Red Bush Court, Johnson City, TN 37601

The picture below shows the power of our 3D design capabilities to translate and incorporate your ideas into your design.
The power of 3D Design
What
You Need, When You Need It
Our design services include Custom Home Designs, Addition and Remodeling Designs, revisions to stock plans, 2D cad working drawings, and 3D views and renderings, all accomplished to your specifications, and available to you from anywhere you have internet access.
YOUR TIME
We understand how valuable your time is. We employ the latest technology to deliver all documents for your project to our cloud based server, so you can evaluate, share, or collaborate with our staff, other stakeholders, or whomever, and whenever you wish.
Our clients enjoy interacting with our designers throughout the design phase of their project via the internet in our Online Meeting Room, where they can share their ideas and input, and view their changes and contributions in

real time

.
Production
In Johnson City, Tennessee and the surrounding areas of Eastern Tennessee,


our highly skilled construction division will build your new project to your highest expectations.
Your Project Manager will keep your online project calendar updated, so that you're always up to date and informed about completed tasks, mile stones reached, and of any upcoming selections or decisions which require your input.
Selections
We offer experienced and reliable design / build services. We are dedicated to the design, engineering and development of the best technological solutions for you're home, office, or business.
Our staff will assist you in making those important decisions and selections for your project, by researching and forwarding to you the most helpful information available, and scheduling meetings and appointments at your convenience, to meet and discuss your project with area suppliers and vendors, for further or final selections.
They will insure you have all the information you'll need to answer any questions about scheduling, size and quantity, or budget considerations for these selections.


Your Vision
We translate your vision into a feasible plan by bringing focused definition to your goals.
The Cornerstone Design/Build Group specializes in balancing aesthetic considerations with the structural and production requirements required, all to insure that you experience

the best

luxury custom home project, or remodeling project imaginable.


OUR COMMITMENT
Our clients are our business, and we put them first.
We carefully evaluate each of our clients' goals, specifications, and ideas, to meet every project objective on par with our client's expectations.
We offer a full design / build service, from concept to move-in, blending traditional designs with millennium technology.
Other Services We Offer
Budgeting, Planning, Scheduling and Process Analysis
Detail Design and Drafting
Construction Plans and Specifications
Construction Management
Our multitalented team brings engineering, design and human-factors expertise to each project we undertake.
We have a proven track record of designing and building homes, offices, and architectural features that seamlessly balance ergonomics, owner requirements and creative design to produce the most exclusive projects for our clients.
Phone (423) 926-2384
email
us
Cornerstone Design/Build Group, Inc.
4 Red Bush Court
Johnson City, TN 37601